cwm recovery for PICOpad GGT2
This is a cwm custom recovery for PICOpad GGT2 which had actions semiconductor ATM7029 quadcore chipset. I'm not building this myself
This is a cwm custom recovery for PICOpad GGT2 which had actions semiconductor ATM7029 quadcore chipset. I'm not building this myself, it was build by bnmguy from slatedroid, i'm only re-adjusting the partitions table parameter and repack it again into Pad Product Tools format so axioo's user could easily flash it into their device using appropriate flashing tool.
If some of you is a newbie and don't have an idea what this custom recovery is for, then i can explain as this is : With custom recovery you've got some advantages that not available on original recovery. what? here are few : allows you to perform several advanced recovery, restoration, installation and maintenance operations on your Android device that aren't possible with the stock recovery, and is one of the most common ways used to gain root access, back up device data, install a custom ROMs, kernels, themes, mods and more.
OK, here is the cwm + Custom rom in PAD Product Tool file format :
Download : GGT2-jfbuild-170214.tar.gz
Mirror : GGT2-jfbuild-170214.tar.gz
MD5 : 0bf1a7e8e5738ee6e27ea0b14824eeee
Please remember, after installing this image you will get the cwm custom recovery and also my 4.1.1 custom rom (pretty much the same with stock os from axioo) except you also got root and quickboot included.
HOW TO INSTALL :
To install this custom rom, you need Pad Product Tool program which only available on winblows os platform so … really sorry, I cannot support it because I never use and don't have winblows. I made this cwm in Pad Product Tool format because almost all of you using winblows, not linux. I can only show you the way how to achieve, you may refer to this tutorial : ATM7029 Flashing Tutorial it is very well explained by cxz from slatedroid.
HOW TO REBOOT INTO CWM RECOVERY :
I believe there are no key shortcut (at least i cannot find it) for this model to enter the recovery mode from off position. So you have to use quickboot apk (it needs root) to enter the recovery mode. I already included the quickboot apk in this rom for this purpose, all you have to do is launch it, give it permission to grant root access when it ask, and then choose boot into Recovery to boot into cwm.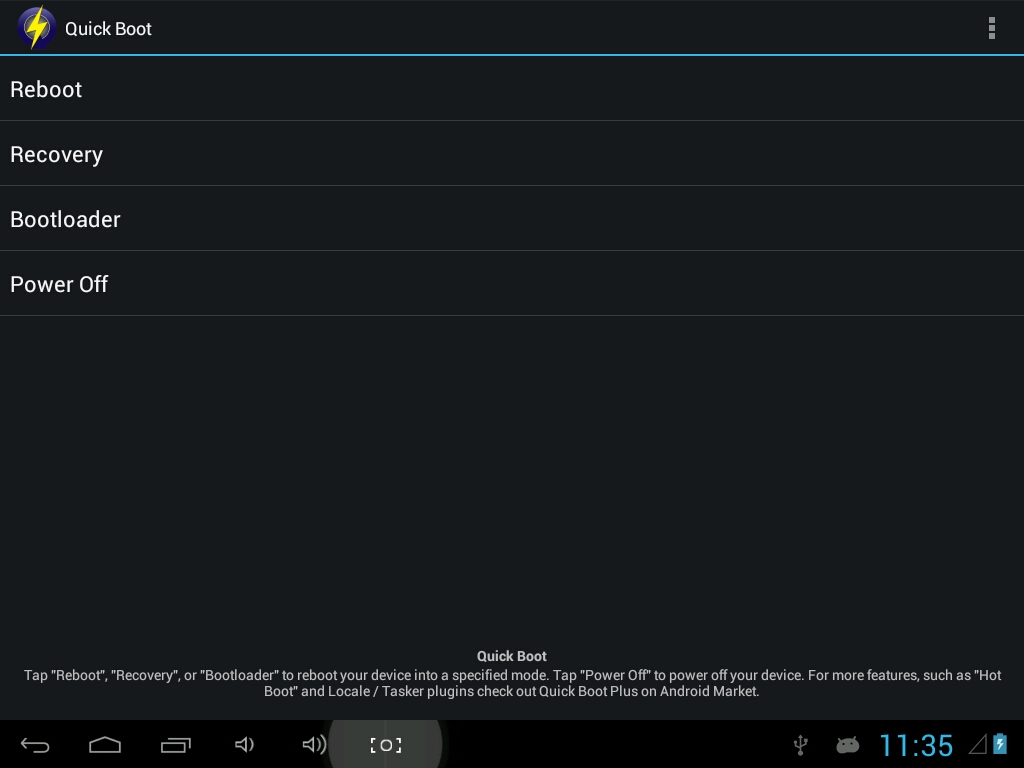 Here is the look if everything goes well :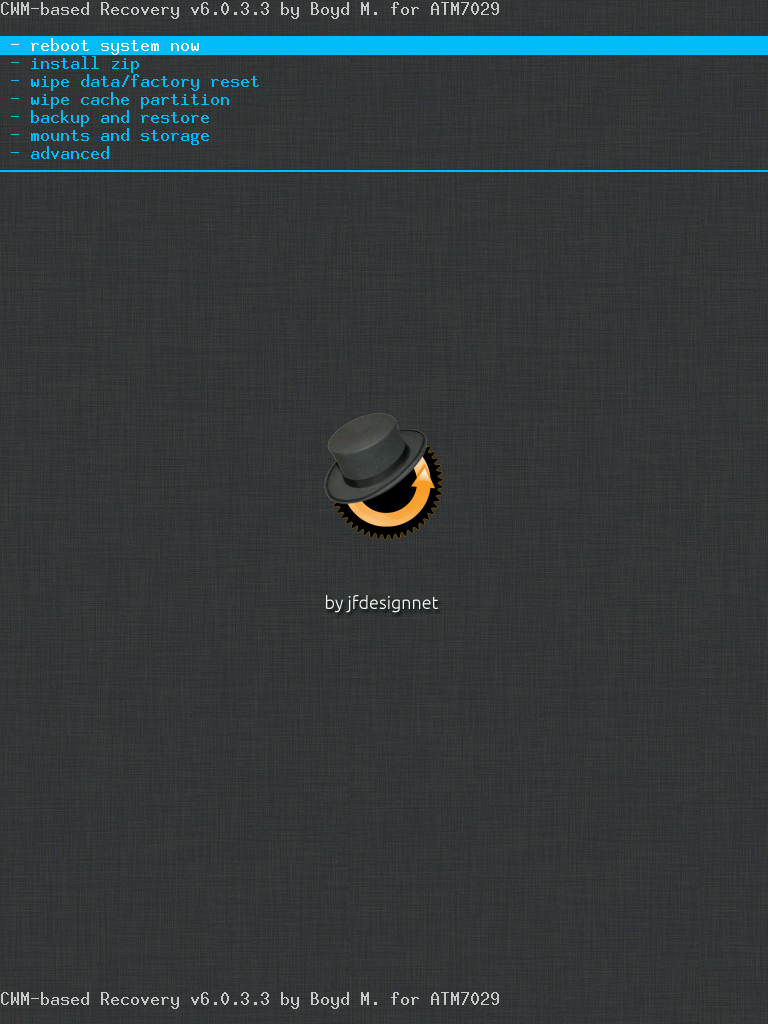 Happy flashing custom roms for your PICOpad GGT2.